Eljer - Items tagged as "Brand: briggs"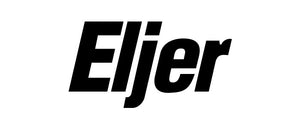 Eljer began in February 1904, when cousins Raymond Elmer Crane and Oscar Jerome Backus, joined forces – and names – and created Eljer. Elmer & Jerome = Eljer.

Initially, the two manufactured brass specialties. But soon, they expanded into a new area: sanitary ware. Rejecting the idea of using copper-lined wooden tanks for toilets – which was standard for the time – Raymond and Oscar created the world's first vitreous china tank toilet. It's an idea that has stood the test of time so well that it's still the industry mainstay.
In 1953, Eljer was owned by Murray Corporation. There was a toilet produced bearing that name for a short period. In the 1980s, Eljer was owned by Household International. There was a toilet produced bearing the marking "HOUS", short for Household, for a short period. These are the same toilets with different markings from different production periods. The tank lid covers are interchangeable.
Eljer was merged into American Standard in 2008.
Careful not to confuse with Elgin Bicycles or Elmer, Elmer's Glue. that'll mess up your search results.