Briggs - Items tagged as "Brand: eljer"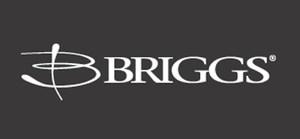 In 1908 Walter Owen Briggs established the Briggs Manufacturing Company as an independent producer of automobile components. As the major automotive makers brought this work in-house, Briggs pivoted to plumbing wares with the acquisition of Abingdon Sanitary Manufacturing in 1946 and Case Manufacturing in 1963. "Briggs Beautyware" was the tagline into the 70s. In 2005, Cisa Ceramic Industries of South America invested $2.7 million in a modernization project for Briggs. In 2011, Brigg's U.S. senior management acquired it again and renamed it the Briggs Plumbing Company.
Various suffixes appear on product numbers. They usually stand for the city where the manufacturing plant is. The common ones are "A" for Albion Illinois and "R" for Robinson Illinois. These suffixes are superfluous to the base model number.
Briggs color names: Avocado Green, Bermuda Blue, Biscuit, Blush, Bone/Cameo, Cafe Brown, Desert Rose, Dresden Blue, Elegant Black, Fawn Beige, Harvest Gold, Light Grey, Lilac, Parchment, Regency Blue, Royal Silver, Saffron Yellow, Sea Green, Shell, Sky Blue, Soft Blue, Special Vanilla, Spring Mist, Tampa Blue, Tampa Sand, Venetian Pink.